Beautiful Greeting Cards
by John August Swanson
Eyekons offers a unique collection of Greeting Cards by John August Swanson that feature his most popular serigraphs. The panorama cards are 4" x 9", the standard cards are 5.5" x 8.5". They are printed on high quality stock, blank inside & come with envelope.
TO PURCHASE: Click "Add To Cart" - Quantities can be changed in your cart.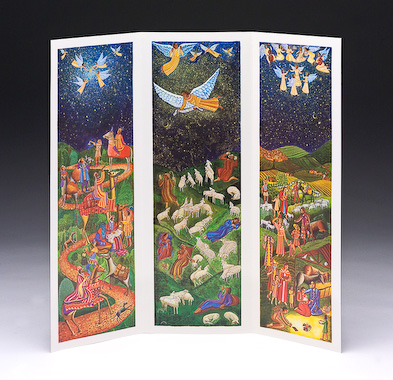 John August Swanson
CHRISTMAS CARDS

Advent Triptych Card
The beautiful Advent Triptych Card by John Swanson features his serigraphs Epiphany, Nativity and Shepherds. The 3-fold card magically illustrates the Advent story and makes a truly remarkable Christmas card. The Advent Triptych is also available as a poster. Be creative - send art for Christmas.
Positively the Best Christmas Card Ever!
• Unique 3-fold card, shown open
• Back has artist info and blank
panels for personal messages
• Folded: 11" x 4" - Open: 11" x 12"

Only 16 cards available - order now!

$6.00 each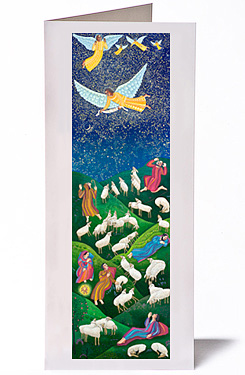 Shepherds
Single $ 4.00
Set of 8 $24.00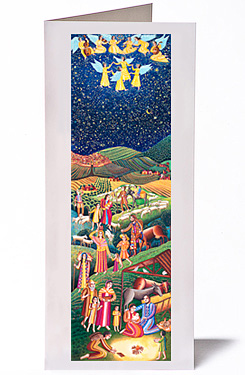 Nativity
Single $ 4.00
Set of 8 $24.00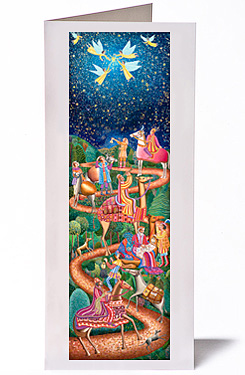 Epiphany
Single $ 4.00
Set of 8 $24.00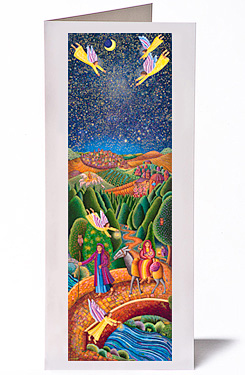 Flight Into Egypt
Single $ 4.00
Set of 8 $24.00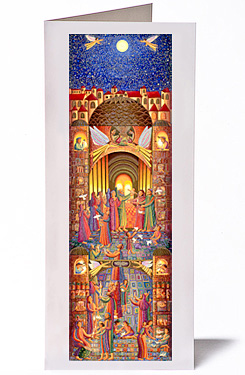 Presentation in The Temple
Back Ordered
Call for Availability | 1-855-677-2929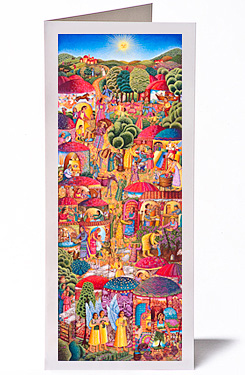 A Visit
Single $ 4.00
Set of 8 $24.00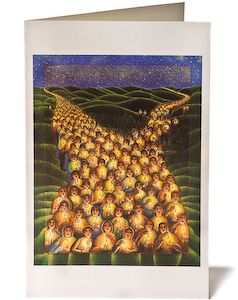 Festival of Lights
Single $ 4.00
Set of 8 $24.00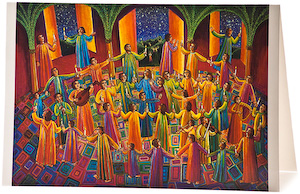 Celebration
Single $ 4.00
Set of 8 $24.00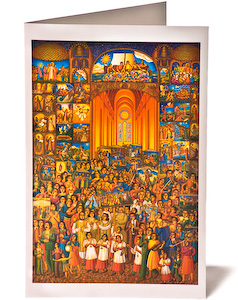 The Procession
Single $ 4.00
Set of 8 $24.00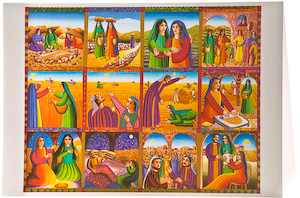 Story of Ruth
Single $ 4.00
Set of 8 $24.00
Madonna of the Harvest
Single $ 4.00
Set of 8 $24.00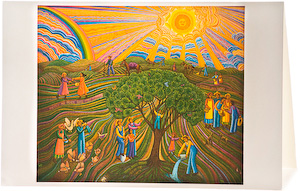 Psalm 85
Single $ 4.00
Set of 8 $24.00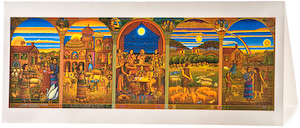 The Story of the Prodigal Son
Single $ 4.00
Set of 8 $24.00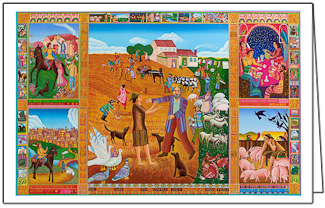 Prodigal Son
Single $ 4.00
Set of 8 $24.00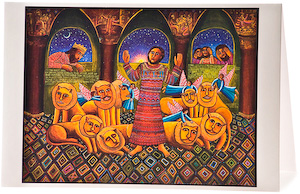 Daniel in the Lions Den
Single $ 4.00
Set of 8 $24.00
Jacob's Dream
Single $ 4.00
Set of 8 $24.00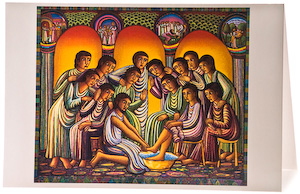 Washing of the Feet
Back Ordered
Call for Availability | 1-855-677-2929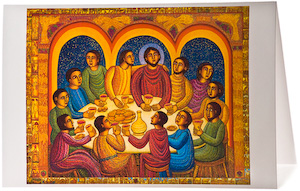 The Last Supper
Single $ 4.00
Set of 8 $24.00
Jonah
Single $ 4.00
Set of 8 $24.00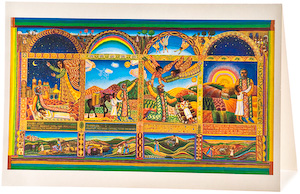 Abraham and Isaac
Single $ 4.00
Set of 8 $24.00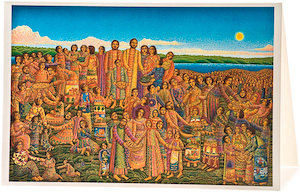 Loaves and Fishes
Single $ 4.00
Set of 8 $24.00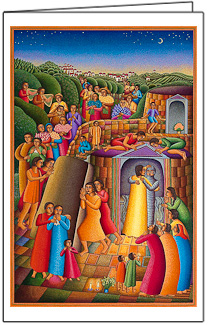 Take Away the Stone
Single $ 4.00
Set of 8 $24.00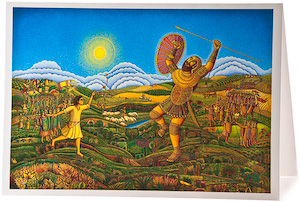 David and Goliath
Single $ 4.00
Set of 8 $24.00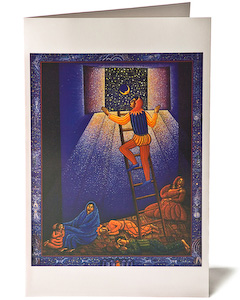 Jester
Single $ 4.00
Set of 8 $24.00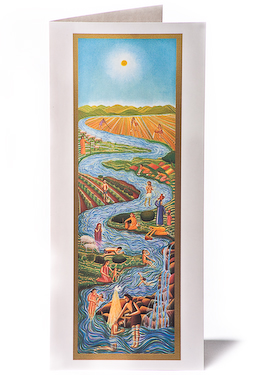 The River
Single $ 4.00
Set of 8 $24.00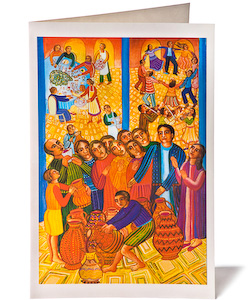 The Wedding Feast
Back Ordered
Call for Availability | 1-855-677-2929

TO PURCHASE:
Choose your cards above, click "Add To Cart" - quantities can be changed in your cart
Contact us with questions or to learn more about John's art:
Toll Free - 1-855-677-2929 ContactUs@eyekons.com