A unique collection of Greeting Cards by John August Swanson that feature his most popular serigraphs.
Panorama cards 4" x 9" | Standard cards 5.5" x 8.5" | Blank Inside
TO PURCHASE: Click "Add To Cart" - Quantities can be changed in your cart.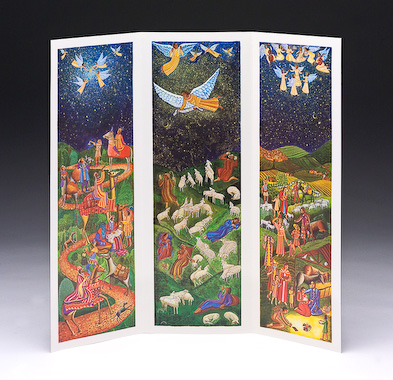 Advent Triptych Card
The beautiful Advent Triptych Card by John Swanson features his serigraphs Epiphany, Nativity and Shepherds. The 3-fold card magically illustrates the Advent story and makes a truly remarkable Christmas card. The Advent Triptych is also available as a poster. Be creative - send art for Christmas.
Positively the Best Christmas Card Ever!
• Unique 3-fold card, shown open
• Back has artist info and blank
panels for personal messages
• Folded: 11" x 4" - Open: 11" x 12"
Advent Triptych Card SOLD OUT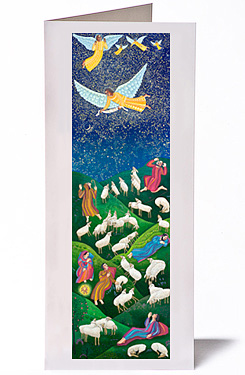 Shepherds
Single $ 4.00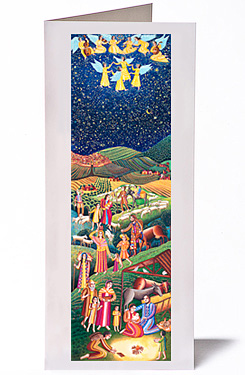 Nativity
Single $ 4.00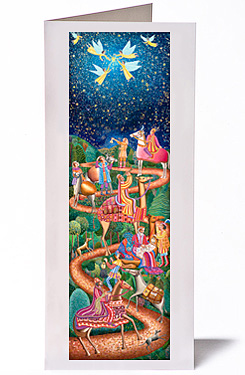 Epiphany
Single $ 4.00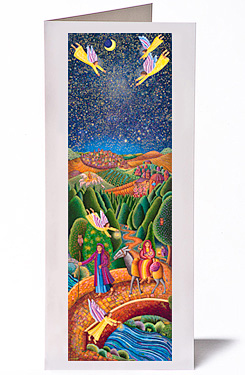 Flight Into Egypt
Single $ 4.00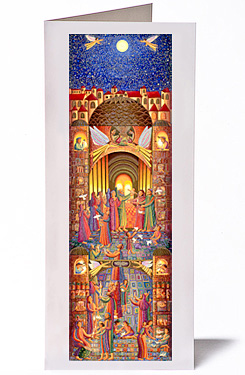 Presentation in The Temple
Single $ 4.00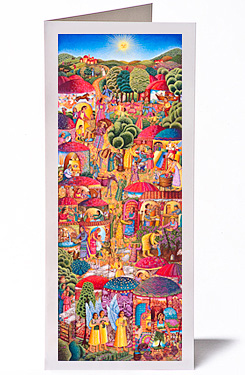 A Visit
Single $ 4.00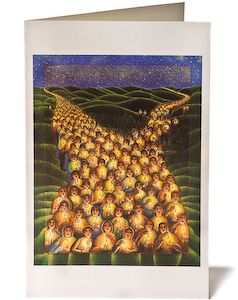 Festival of Lights
Single $ 4.00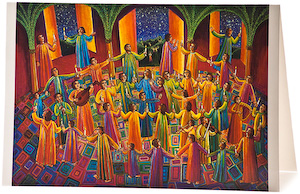 Celebration
Sold Out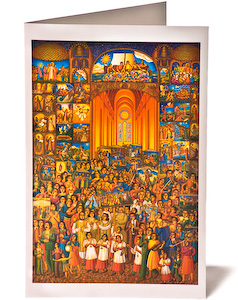 The Procession
Single $ 4.00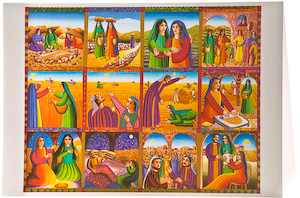 Story of Ruth
Single $ 4.00
Madonna of the Harvest
Single $ 4.00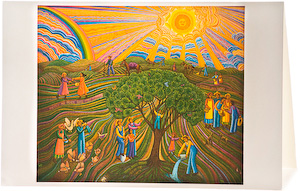 Psalm 85
Single $ 4.00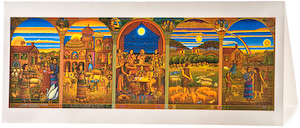 The Story of the Prodigal Son
Single $ 4.00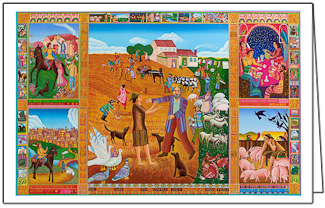 Prodigal Son
Single $ 4.00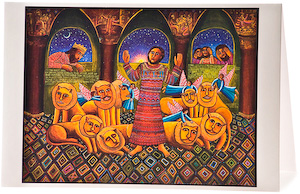 Daniel in the Lions Den
Single $ 4.00
Jacob's Dream
Single $ 4.00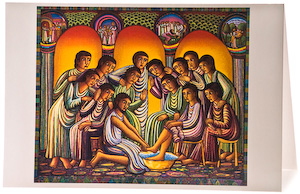 Washing of the Feet
Back Ordered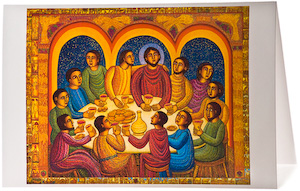 The Last Supper
Single $ 4.00
Jonah
Single $ 4.00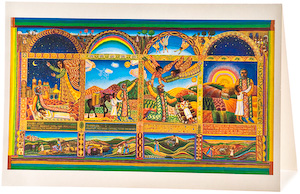 Abraham and Isaac
Single $ 4.00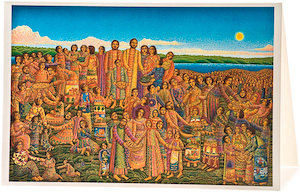 Loaves and Fishes
Single $ 4.00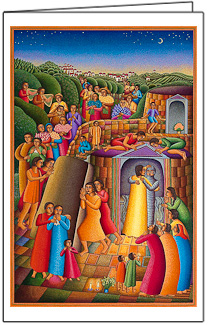 Take Away the Stone
Single $ 4.00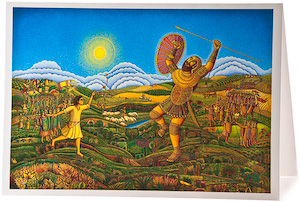 David and Goliath
Single $ 4.00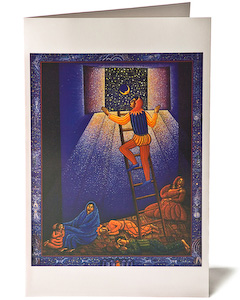 Jester
Single $ 4.00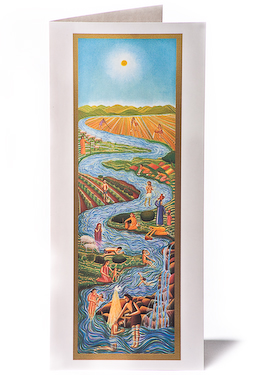 The River
Single $ 4.00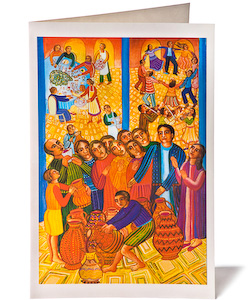 The Wedding Feast
Back Ordered

TO PURCHASE:
Choose your cards above, click "Add To Cart" - quantities can be changed in your cart
Contact us with questions or to learn more about John's art:
Toll Free - 1-855-677-2929 ContactUs@eyekons.com